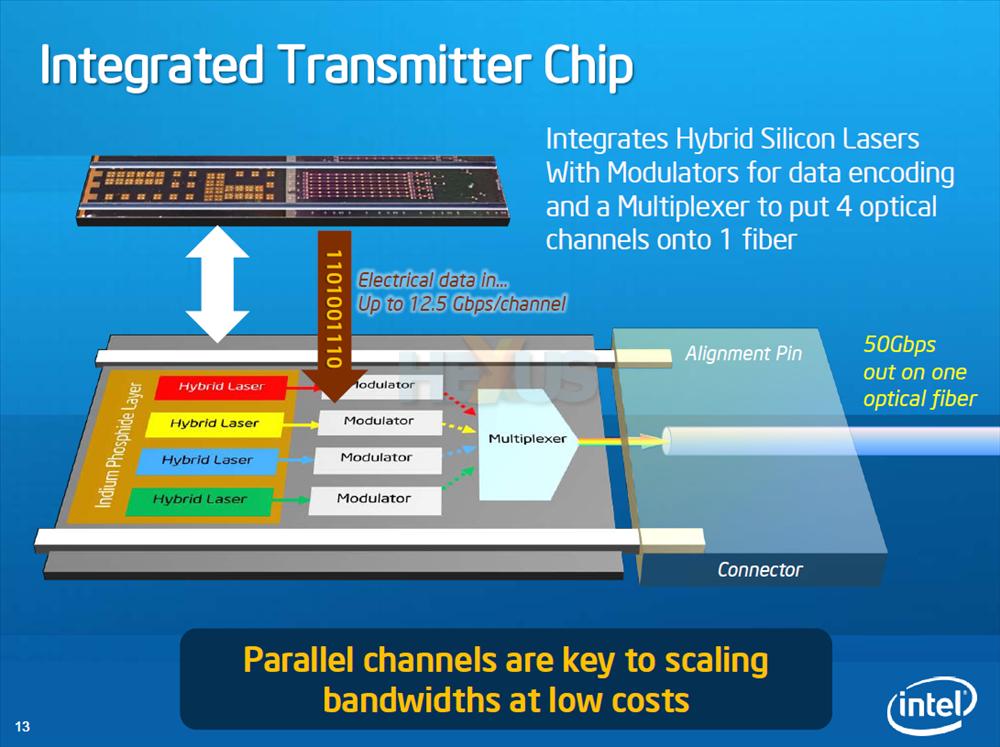 S
ilicon photonics can be defined as the utilization of silicon-based materials for the generation (electrical-to-optical conversion), guidance, control, and detection (optical-to-electrical conversion) of light to
communicate information over distance.
The most advanced extension of this concept is to have a comprehensive set of optical and electronic functions available to the designer as monolithically integrated building blocks upon a single silicon substrate.

Within the range of fibre optic telecommunication wavelength (1.3 µm to 1.6 µm), silicon is nearly transparent and generally does not interact with the light, making it an exceptional medium for guiding optical data streams between active components.
But no practical modification to silicon has yet been conceived which gives efficient generation of light. Thus it required the light source as an external component which was a drawback.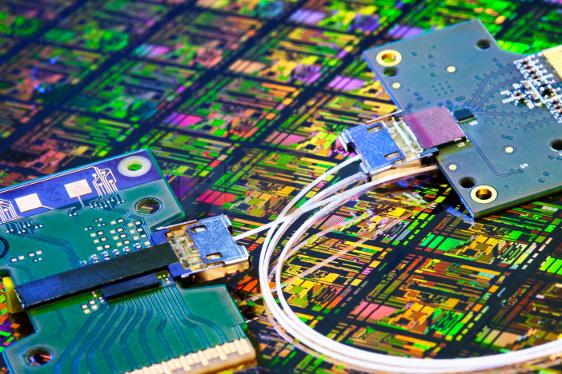 There are two parallel approaches being pursued for achieving opto-electronic integration in silicon. The first is to look for specific cases where close integration of an optical component and an electronic circuit can improve overall system performance.
One such case would be to integrate a SiGe photodetector with a Complementary Metal-Oxide-Semiconductor (CMOS) transimpedance amplifier. The second is to achieve a high level of photonic integration with the goal of maximizing the level of optical functionality and optical performance.
This is possible by increasing light emitting efficiency if silicon. The paper basically deals with this aspect.